The artists of Saddleback Visual Arts (SVA) recently took a live art project to the streets of a local spring art walk. Artists from SVA were given freedom to paint their vision of the spiritual metaphor of doors.
We have all personally used this metaphor to talk about life's decisions: what is ahead of us and what lies behind us, and there are over 150 mentions of doors in the Bible.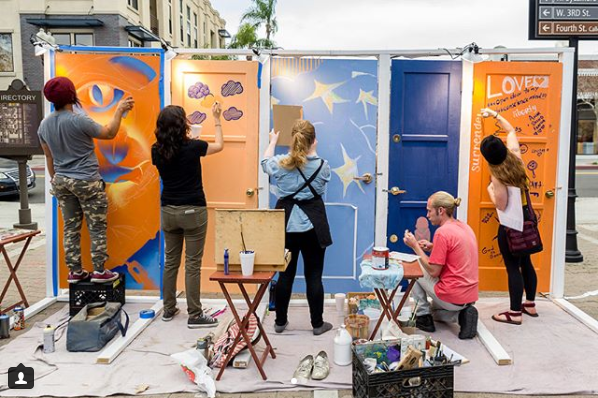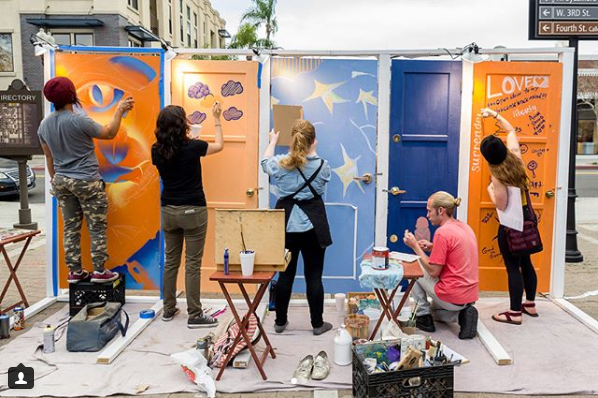 "The door on the right was a 'community door' that we invited people to write on,"  SVA leadership explained, "We encouraged them to write down what door they want opened in their life. Then they got to walk through the door as a demonstration of faith. Many were touched by this invitation and strangers supported each other with clapping and cheering as they walked through."
Anyone who showed interest in exploring the idea of life's doors further was invited to come to a Saddleback campus for the 8 week series on the subject that Saddleback is offering. SVA will also recreate this project on the Saddleback campus during the series.
"The doors project" provides a great opportunity to contribute to and interact with the local arts community and connect with people about real concerns they face, as well as provide an invitation to related teaching and resources available through the church. Could something like this work in your community?
Saddleback Visual Arts will host the CreativeChurch Arts Conference in Orange County, October 18-20, 2018. Click HERE for more!