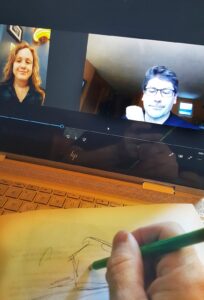 If there was ever a time that the old adage "the Church is not a building" rings true, it's now.
In most cases, the congregation can't even go near the church building because of stay-at-home mandates and social distancing.
But don't forget that Christians before us were dispersed because of persecution, resulting in the spread of the Gospel far and wide. Perhaps our current forced dispersion will awaken the church to new ways to share God's love.
This is the church's moment to shine, and to use every means possible to share the Good News and meet needs innovatively.
Our list of 25 ideas ideas for this unique time includes thoughts for creative online services, creative outreach (online and in person), and unique ideas for children's and youth ministry.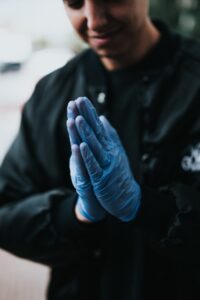 We think all 25 ideas are very helpful, but some of our favorites include:
#1 Tap Digitally Experienced Youth. They can add creativity to online services.
#7 Get Bodies Involved. Prayerful Movement helps us process and connect.
#10 Online Prayer Ministry. Prayer ministry online can be surprisingly powerful.
#11 Drive-IN church. Why not take church to places where people are still allowed to go?
#14 Pop-Up Sacred Space. Bring sacred space to the community.
#18 Family Flash Mobs. Thrill the neighbors.
#19 Obstacle Course. Keep the kids busy and help them compete online!
#25 Physical Spiritual Warfare. Get youth involved in the fight.
See the entire 25 ideas article HERE.
And as always, if you have ideas and projects for Creative Church Arts Ministry, please contribute them HERE.
CreativeChurchArtsIdeas.org is the official blog of New Renaissance Arts Movement, a non-profit organization through ACT Intl.
If you find this website helpful please consider donating to our ongoing efforts of promoting and resourcing creativity and arts ministry in the local church.